MADRID – On February 21st, IE University was lucky enough to have the world renowned journalist, Roger Cohen come and deliver a speech to students of the Bachelor of International Relations.
Mr. Cohen's career has been exemplary to say the least. Since joining the New York Times in 1990, his career has truly been global. From covering the Balkan war to the Iran Nuclear Deal, Mr. Cohen's reporting represents the journalistic integrity that is at risk today. Mr. Cohen's speech revolved around various topics, such as the first month of Mr. Trump's Presidency, the United Kingdom's decision to leave the European Union under Brexit, and finally a much more personal matter, which is the evolution of media in our "post-truth" era. In our day and age, where truth often times is forgotten and replaced with what seems convenient,  Mr. Cohen's speech is a steadfast reminder of how news organizations, such as the New York Times were created to hold politicians accountable to the truth. In Cohen's recent article, the Russifaction of America Cohen discusses how the United States under President Trump has adopted Kremilinesque methods of avoiding truth and simply lying in order to further their agenda. It is thanks to brave, determined and optimistic individuals like Roger Cohen that we remain committed to maintaining democratic and peaceful values.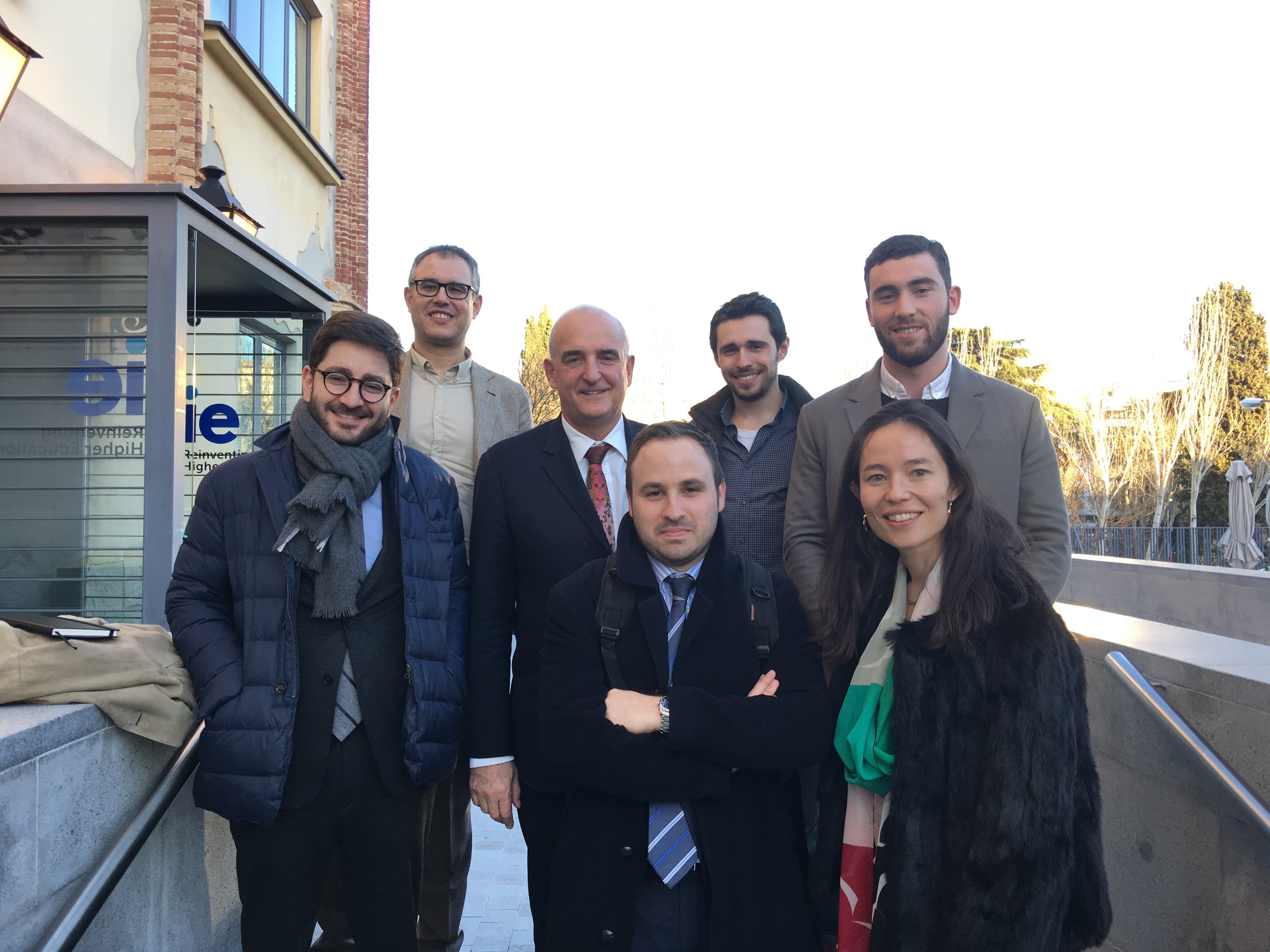 On behalf of the IE School of International Relations, a sincere thank you to Mr. Cohen for his exemplary speech and for sharing his time with us.
Feel free to share your thoughts and opinions with us, and if you would like to know more about this degree, don't hesitate to get in touch with us at university@ie.edu.
**Written by Andrew Hyde Fitzgerald, student of the Bachelor of International Relations