Anais Urlichs is a first year student of the Bachelor in Information Systems Management passionate about technology and innovation. She was born in Germany and has lived in different places like Nunberg, British Columbia, London, Oxford and now Madrid. Anais is currently part of the IEU Tech Lab where they are busy creating and implementing a software platform for a city hall in Spain. She is also one of the founders of the IEU Computer Society, a student-led initiative focus on organizing conferences related to technology issues with international leaders and programming workshops for the whole IEU community. We have interviewed Anais to share with you her experiences at IE University.
Why did you choose to study a technology related bachelor degree?
To me business is more than managing people, it is about finding new ways of transmitting information and sharing ideas across a wide network. My interest in studying the combination between technology and management developed when I did my first internship in a data processing company. The idea of starting from nothing and then writing a few lines of code to create a world, the characters and the rules they abide by, fascinates me. It is one thing to learn the theory of managing people and businesses, but to be able to choose and design your own business solutions is part of the challenge I want to face.
What do you like the most about the Bachelor in Information Systems Management?
In my opinion, this bachelor is a constantly changing program. No academic year will have the exact same content as the one before. Therefore, I will not have learned the same things as students will during next year's intake. Technology is changing on a fast pace like never before. People now have the possibility to make their ideas reality. However, we will not even know about some inventions before they actually happen. In one of my lectures in policy, economics and technologies we discussed how close the possibility of an "afterlife" is for humans in the form of machines. This moment made me realize that this program sets the fundamentals for me being able to contribute in shaping the future we still call fiction.
Learn more about the Bachelor in Information Systems Management!
Which are your favorite courses and why?
My favorite course so far took place during the first semester and it was called introduction to business information technology. In this course, we got insights on very interesting topics like the way data centers are set up, the issues with data security and different software businesses implement to manage operations within the company as well as with customers more effectively. While this course gave us a broad overview of the program it also taught the essentials for IT project management; showing us the connection between Business and IT. I want to be able to understand the needs of the customers and transform their vision into an applicable software.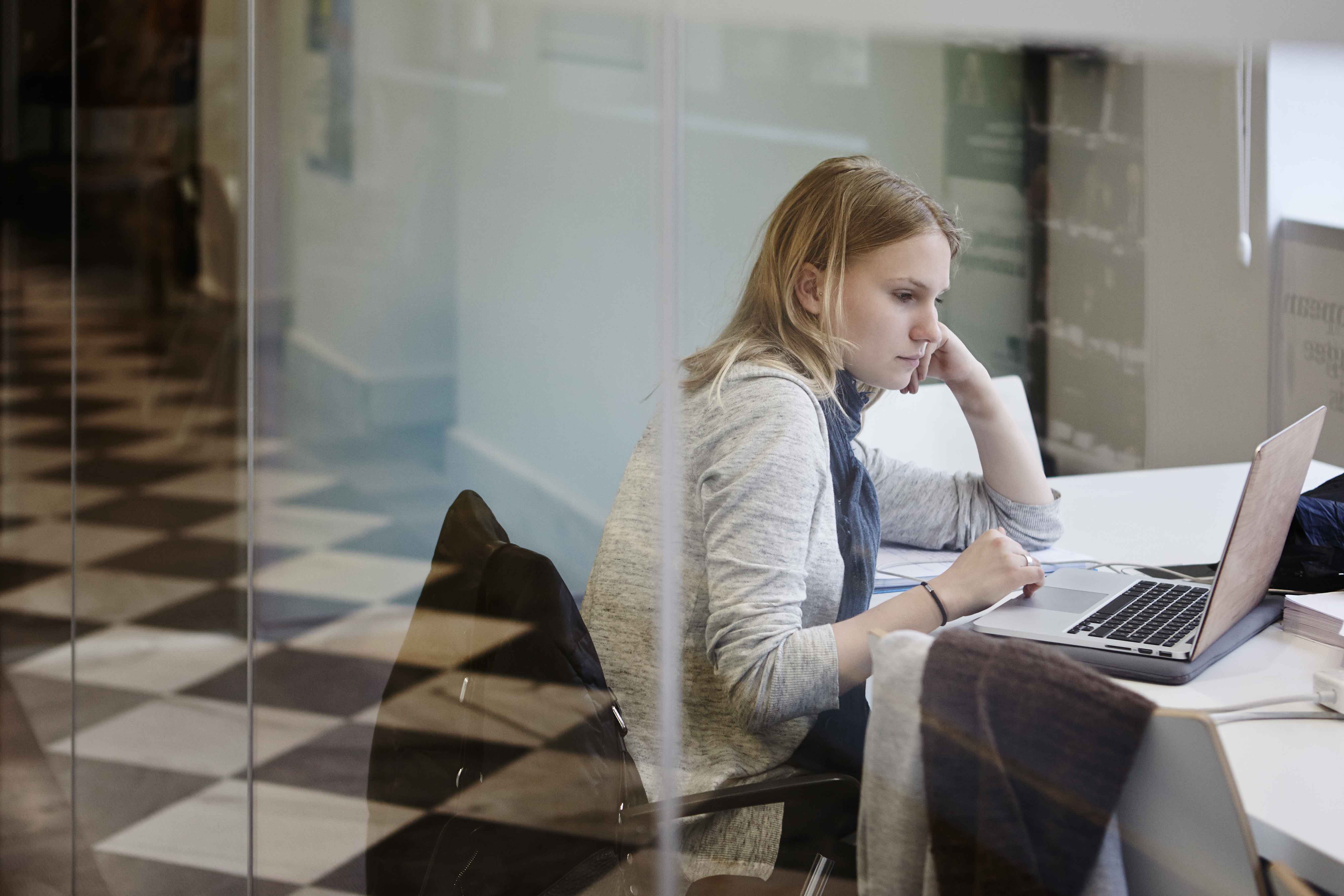 How do you think that technology will change the future of business in the upcoming years? And what role will you play in this process of change?
In one of my courses I had the option to do an assignment on automation, the positive and negative effects as well as its implications on people and society. I strongly believe that automation is good for society. However, it will lead to a job shift. People will need to have a lot of theoretical knowledge while practical skills will be less required. Therefore, the education system will have to change to train people accordingly to these upcoming challenges. The IT sector already struggles to find enough skilled labor. Personally, I want to encourage girls and other women to be interested in the IT sector. Overall it is still a male dominated industry but it does not have to stay that way. As a friend of mine once said "men just go for it while women need to be sure they are able to make it perfect". Technology can be described as a process of ongoing improvements. No one came up with the iPhone 1 overnight, it took several prototypes. You should not quit before you even try.
Can you share a piece of advice with someone who is planning to study a tech related degree in the future?
While other degree programs are highly competitive between students, in IT related degrees it is essential that you collaborate with other people if you want to get somewhere. There is no shame in being dependent on someone else to fulfill a task and to ask for help. We all learn from each other. If you are only looking after yourself you will not have anyone looking after you in case you need it. I think this is the first and toughest lesson I had to learn in this degree but also the most valuable.
**Special thanks to Anais who kindly helped us write this post!